Erarta Museum
ERARTA IS THE LARGEST PRIVATE MUSEUM OF CONTEMPORARY ART IN RUSSIA
Erarta Museum aims to discover, research, collect and popularize works of art created by talented contemporary artists of Russia. The museum collection provides an opportunity to see works of both renowned masters and inherently talented authentic artists who aren't yet widely known but whose art is already on an outstanding level. Besides displaying its permanent collection in the left wing of the Erarta building in St. Petersburg, the museum is also engaged in exhibition projects, the main one being "Russia in Erarta", which showcases works by talented artists from Russia's various regions such as Perm, Krasnodar, Ufa, Novosibirsk and many others. Erarta's activity is aimed at the widest audience and its goal is to make contemporary art an important part of as many people's lives as possible and help those without any prior experience of contemporary art develop a passion for it. In order to help achieve those objectives, Erarta Museum is also actively engaged in its own creativity and has created a series of unique projects, which can only be seen within its walls and are aimed at bringing people closer to contemporary art.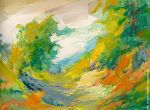 Erarta museum is the largest private museum of contemporary art in Russia and represents a compulsory part of any ...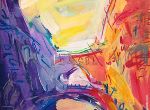 Erarta Museum's mission is to discover, research, collect and popularize works of art created by talented ...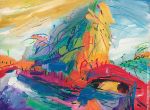 Every man is an artist — this will manifest brightly in all those who want it to happen.
See what we have in store for you and make sure not to miss the most exciting projects of the upcoming year
Museum news
21 December, 17:06
Single-entry tickets purchased online are valid for 30 days from the date of purchase
Announcements
21 December, 12:27
The through passage between the Museum Wing and the Exhibitions Wing on floor 3, together with the adjacent café and toilets...
Announcements